SEM Synergy Podcast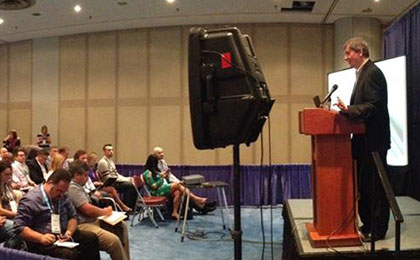 Internet Marketing Podcast & Radio Show
Search Engine News & Expert Interviews
SEM Synergy is a weekly Internet radio show and podcast hosted by search engine marketing veteran Bruce Clay. Bruce Clay is among the search marketing industry's original pioneers and one of the world's most respected educators on SEO. His knowledge and perspective after nearly 20 years in the industry makes him an in-demand speaker and presenter at major tech and marketing conferences, corporate training events, and a bi-monthly hosted SEO training course.
On SEM Synergy Bruce shares his perspective and analysis of search engine news and emerging marketing tactics to listeners at home, in their car or office.
New shows air Wednesdays at 6 p.m. Eastern, 3 p.m. Pacific on WebmasterRadio.fm. Subscribe to SEM Synergy on iTunes to have new podcasts loaded straight to your listening device.